Cohanim Architecture were commissioned to complete a planning application and LBC application for a prestigious new restaurant opening in Mayfair. Cited in Princes Street, adjoining Oxford Street, Regent Street and Hanover Square. This is a high-density and high-end commercial district owing to its world class commercial facilities – including the flagship Apple store which is located on the facing parallel block, Oxford Circus station, designer shopping facilities on Regent Street among others.
The scheme is for a new restaurant to be headed by the renowned chef Mark Jarvis who formerly opened Neo Bistro and Anglo. The restaurant comprises two floors of a Grade II listed building.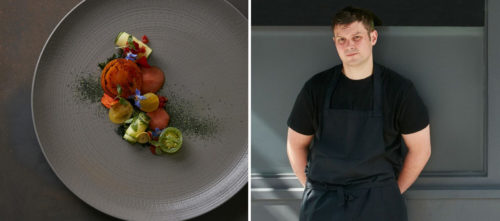 "The menus, created by Jarvis and Sam Ashton-Booth (formerly head chef at Anglo in Clerkenwell) will offer "modern seasonal British dishes." There will be both à la carte and short tasting menus; a style borrowed from the neo-bistros of Paris. […] Jarvis said: "Stem will be a bit of Anglo heading west to Regent Street — informal, but precise in terms of its modern British food." An international wine list of approximately 120 bins will be overseen by the company's operations manager and Roganic alumnus, Jon Cannon.
The 35-cover restaurant will feature a "verdant living wall." A second, lower ground level will have a six-seat private chef's granite table."
The scope of our work involved a creating a drawing package, Design & Access statement, liaising between the town planners, Westminster Council, clients, acoustic specialists and others, tendering and directing various other activities. New awnings by Deans Awnings and various other features come together to help provide a high-quality new restaurant to this reputable area in London and tourist hotspot.
Press:
https://cohanimarchitecture.com/portfolio/restaurant-stem-…georgian-mayfair/
https://www.squaremeal.co.uk/restaurant/stem
http://www.hot-dinners.com/Gastroblog/Latest-news/team-behind-anglo-and-neo-are-opening-stem-on-princes-street-off-hanover-square
https://thenudge.com/london-restaurants/stem