St Lawrence Church is a Grade 1 listed church in Buckinghamshire, it is a prestigious building and has featured in several blockbuster films – the latest being Bridget Jones Baby.
we were commissioned by the respective PCC to extend the church for the first time in 250 years, since it was rebuilt in 1763 by Sir Edward Dashwood and either Architect Nicholas Revett or John Donowell. Simultaneously to being the sole architectural team designing this significant intervention – we also actively seeked grants to help maintain the building, and assisted our client with this process. Recently we carried out a refurbishment project to repair much of the damage which had been caused by long term water ingress, after several holes in the roof had been left exposed for several years.
During the process, various permissions were gained from between 6-13 consulting bodies, which included the local authority, local heritage officer, among various others. Nearly all of this was achieved on the first attempt and within a 1.5 year time-frame. Noting its Grade 1 listed status, impeccable history, and physical constraints, we were delighted to have been able to help the church as we did. We are not actively engaged with the PCC as of 2018 for various reasons, and we wish the church the very best in fulfilling their aims with this beautiful building.
The archaeological Watching Brief may also be of interest: http://tvas.co.uk/reports/pdf/SLW16-79wbreport.pdf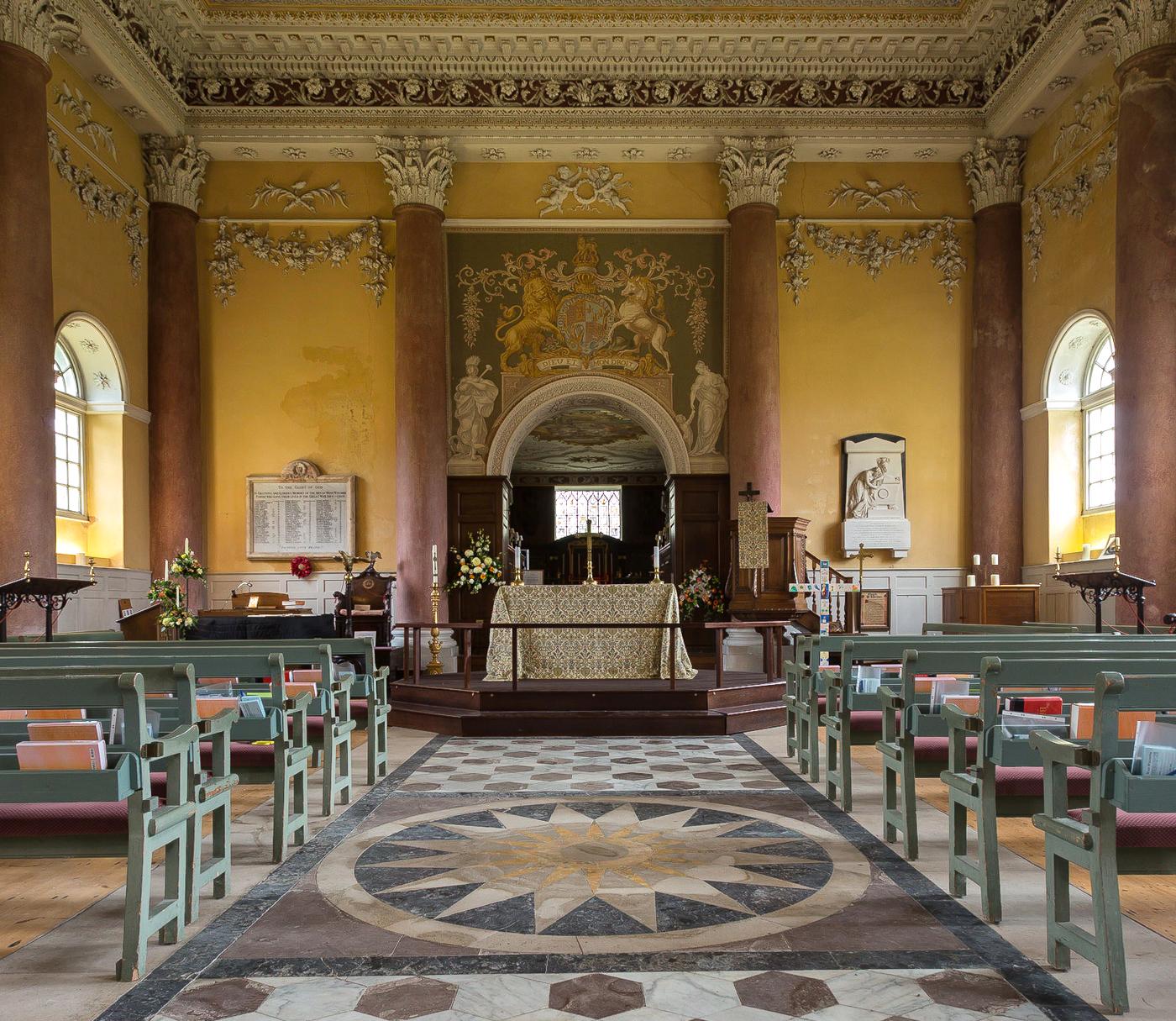 "It is reckoned the most beautiful Country Church in England"
The Royal Magazine July 1763
FURTHER READING
British History
Historic England
Bucks County Council
The National Trust