Cohanim Architecture were tasked to design a ground breaking contemporary new compact home for a client residing in the Chilterns Rise district, adjacent to the 'Chilterns Area of Outstanding Natural Beauty'. This would also take advantage of unprecedented views of St Lawrence Church from the rear of the property, another commission carried out by our team.
The plot produced various constraints, at the forefront of these constraints was an extremely tight plot which we had to work with; the plot was just 4.7m wide, and a minimum of 7o0mm had to be clear on the ground floor for fire access which would also operate as a Means of Escape.
Our solution is uncompromisingly bold and aesthetically breathtaking. The first floor is cantilevered out over the ground floor side access path, and ensures this pathway continues to receive ample light through carefully considered lighting, it is positioned so as to not block the small amount of natural light filtering through, between the two art-deco properties by being aligned with the suns trajectory.
The rear of proposed property extends far beyond the rear boundary line of the existing house, yet it is completely submerged into the ground, to a total depth of 2.85m from ground level, it has a green roof which then seamlessly connects the property to the adjoining rear al-fresco areas of the adjacent property, whilst creating a distinct boundary with a contemporary glass balustrade around the roof garden. Views from the adjoining house remain unimpeded. The natural landscaping played a key element in the design – we believe the garden is not just an extra, but an integral part of a property, and if designed well, acts as an extension to the home. When one enters the property through the side entrance they are naturally led towards a contemporary glass bridge which guides the visitor over and across the rear al-fresco area, to then join the rear garden. The garden is connected to the al-fresco area through a 4m wide set of gleaming white steps which gradually ramp down to meet to the wall to wall glazed rear entrance, these steps help to maximise the natural light coming in to the lower ground level living room.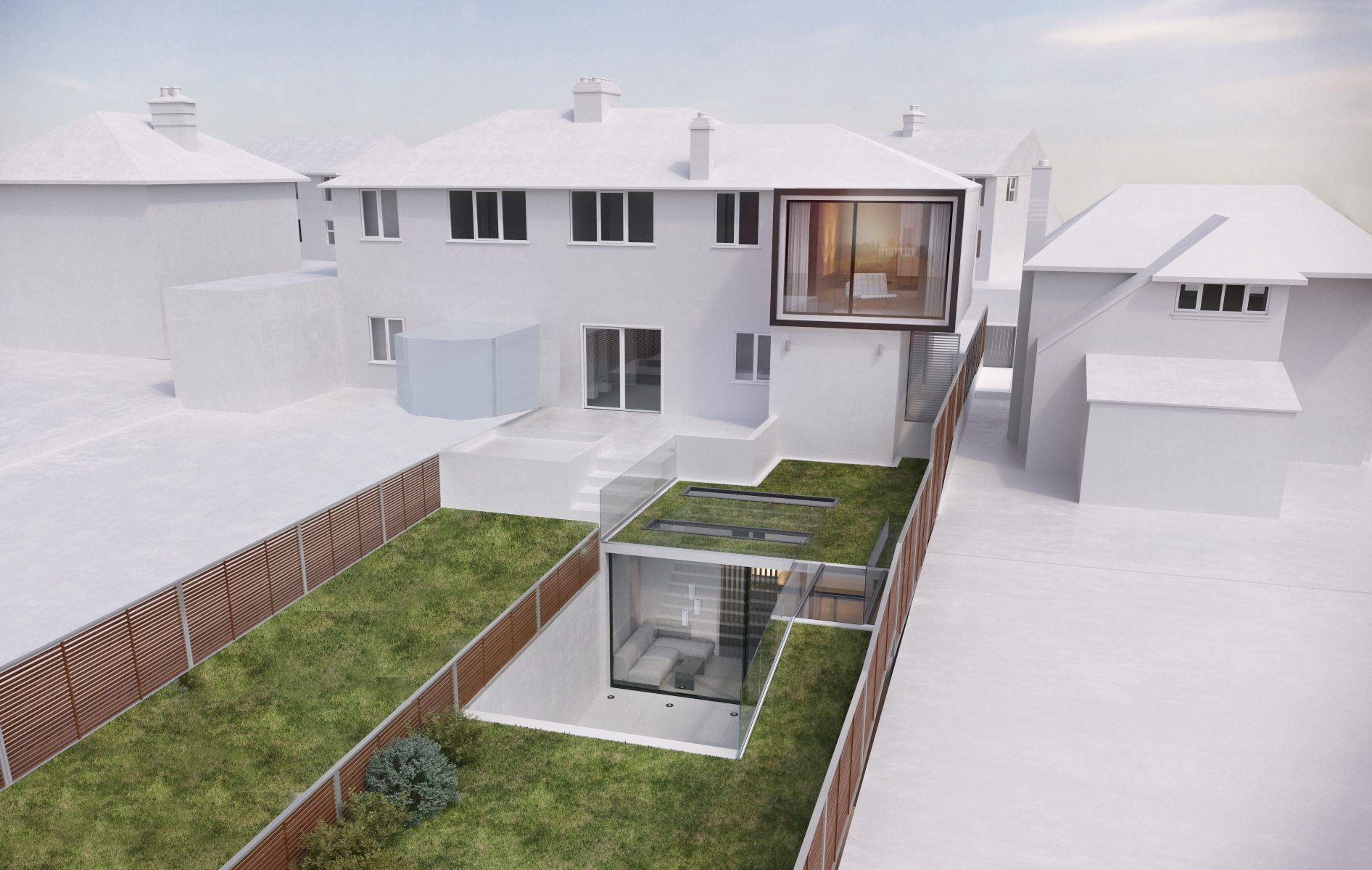 "Chilterns Rise is an exciting development which will push the boundaries of what young professionals expect from compact housing schemes in the suburbs."
Joshua Harrison