Joshua Harrison
Managing Director
Joshua directs all activities within the office and it's workflow. This covers initiating new conceptual work, principle design work, project oversight, technical design, on-site delivery and project management and developing new relationships with clients and investors.
When not working, he enjoys meeting new people, programming, dining out, and has several guilty pleasures, one being sitcoms; Friends, Seinfeld and Curb Your Enthusiasm. Favourite city (other than London): Bath. Favourite restaurant: Simpson's in the Strand.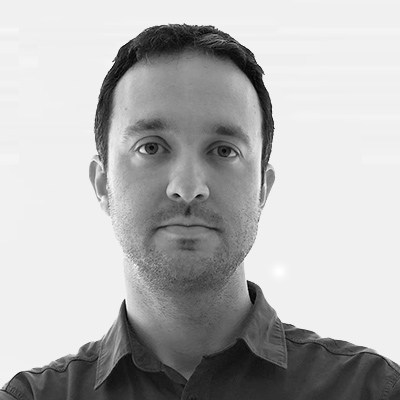 Dimitri
Architect ARB RIBA
Dimitri gained his Diploma in Architecture from the University of Patras in Greece and his Masters from ETH in Zurich, Switzerland. His professional and academic work has won awards in several national and international competitions. His interests vary from architecture and interior design to urban design.
Alex
Architect
Alex has worked in the architectural field for 7 years and has experience in commercial, residential and arts fields. He was elected as a member of the Union Internationale Des Architectes in 2014 and joined our team in early 2017.
Favourite city: London.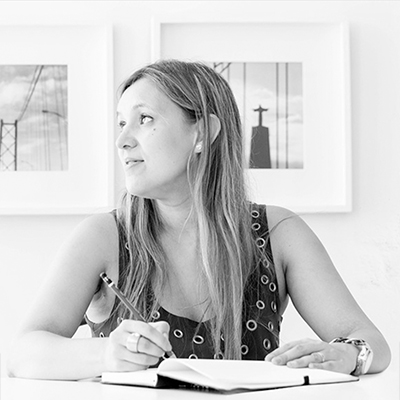 Joana
Architect ARB RIBA
Born in Lisbon in 1983, Joana graduated in Architecture in 2006 from the University of Lisbon. With a path touching on the fields of Architecture, Design, Training and Research, she has been practicing architecture since 2007, individually and in collaboration with architectural offices in Portugal, Belgium, Australia and the U.S.A. - New York and San Francisco. These collaborations have helped her to achieve a broad view of building processes and design options, especially for residential and retail spaces. She works alongside the director in overseeing and signing-off drawings before release.
Favourite architectural memory: Park Güell, Gaudi.
Team
Collectively, our team has over 50 years of experience in efficiently delivering complex architectural work to the highest standard. Our portfolio highlights include Grade 1 listed buildings, subterranean contemporary homes, and more that span much of the South-East, encompassing many of the home counties and London.
Joshua founded Cohanim Architecture. He read BA (Hons) architecture at London South Bank University and proceeded to work with Harper Downie Architects in the City. In 2015, as part of a team at Harper Downie architecture, he worked on the largest development project in Europe, Portonovi in Montenegro by Triangle Developments. Portonovi scheme is a world-class, mixed-use, integrated residential resort development which will include: Europe's first One & Only resort, Henri Chenot Wellness & Medical Spa, a substantial number of luxury residences, and a world-class marina for yachts and super yachts. He also worked on, as part of a tight-knit team, a sequence of boutique London hotels for the 'Z Hotels' chain. These have since been delivered efficiently and are now open to the general public.
Our team is forward-thinking, ambitious and focused. Each member brings something different to the table. We demonstrate a capacious level of industry knowledge, technical knowledge, creativity and design expertise. Relationships with our clients, and the end user, are highly important and we strive to build and maintain long lasting partnerships with them. If you are interested in joining our team, you are welcome to forward a copy of your CV and portfolio to [email protected]
Company Ethos
Cohanim Architecture is a design-led group of Architects, architectural assistants and designers, who have come together to create an energetic company which consistently delivers fantastic architecture for our clients whilst taking into account planning policy, our clients financial requirements, contextual constraints and timelines. We aim to constantly offer fantastic customer service through our unwavering and absolute dedication to each and every single project we undertake.
We believe that great architecture can inject energy into the workplace and also collectively inspire a town's population, as well as the individual bystander on the outside. A family home should makes its makers proud. Architecture plays a great role in sociology – it can be leading catalyst for urban regeneration. Our clients are a fundamental part of every architectural process which we are involved with. This inherent dialogue and relationship forms a key component in every project we are commissioned to work on.
Architectural excellence is our par for the course.
Experience
Cohanim Architecture is a RIBA Chartered Practice who boast of wide-reaching experience on various building typologies, constraints and budgets. Our built portfolio demonstrates the consistent and efficient delivery of these projects. We are renowned for achieving planning permission in difficult scenarios including on many Grade 1 and 2* listed properties and unfulfilled land.
Our team of professionals has gained planning permission for a multitude of clients and we have an extremely high success ratio (100% in the home counties and 100% approval on listed buildings). We have won planning permission for Grade-1 listed buildings, Grade 2* listed buildings, ultra-residential projects, contemporary subterranean extensions, dental practices and more. Recently we secured planning permission and various letters of support from a multitude of bodies for one of the most prominent and prestigious Ecclesiastical buildings in Britain, St Lawrence Church. The church was rebuilt in 1763 by Sir Francis Dashwood, 11th Baron le Despencer.
We invite you to discuss your project with our team of professionals today.
Workflow
The office is currently focusing its efforts on a large masterplan in Chesham, various residential projects in London and around the home counties, several restaurant projects, a development in Salisbury, and projects for public facilities in Buckinghamshire.
Professional Indemnity
We maintain professional indemnity insurance of £2,000,000. Proof of insurance shown on request.
Memberships & Regulatory Bodies
We maintain membership or affiliate status with various authorities and bodies, these include (as of April 2017) RIBA, ARB, SPAB, The Victorian Society & HRBA, among others.

Many people ask us about our name, we hope that for the one who is curious, he or she may find the following to be of interest.
Cohanim Architecture translates literally to "Priests Architecture" or "Priestly Architecture". One may choose to define this spiritually or rather in an ethereal sense with respect to the feelings architecture can conjure.
With regards to the etymological story behind the word Cohanim; the noun Kohen is used to refer to priests in several of the Abrahamic religions.
Pronounced: "CO-HAN-EEM"